Mapview allows you to import contact and calendar data from external sources such as, iCloud, Gmail or Outlook. If you want to sync external sources with Mapview, you can do this easily by linking these accounts to your device.
Setting up External Accounts
To set up external accounts on your iPad or iPhone such as, iCloud, Gmail or Exchange you first need to open the Settings application on your device.
Then go to the Mail, Contacts or Calendar section on your device and choose Accounts > Add Account.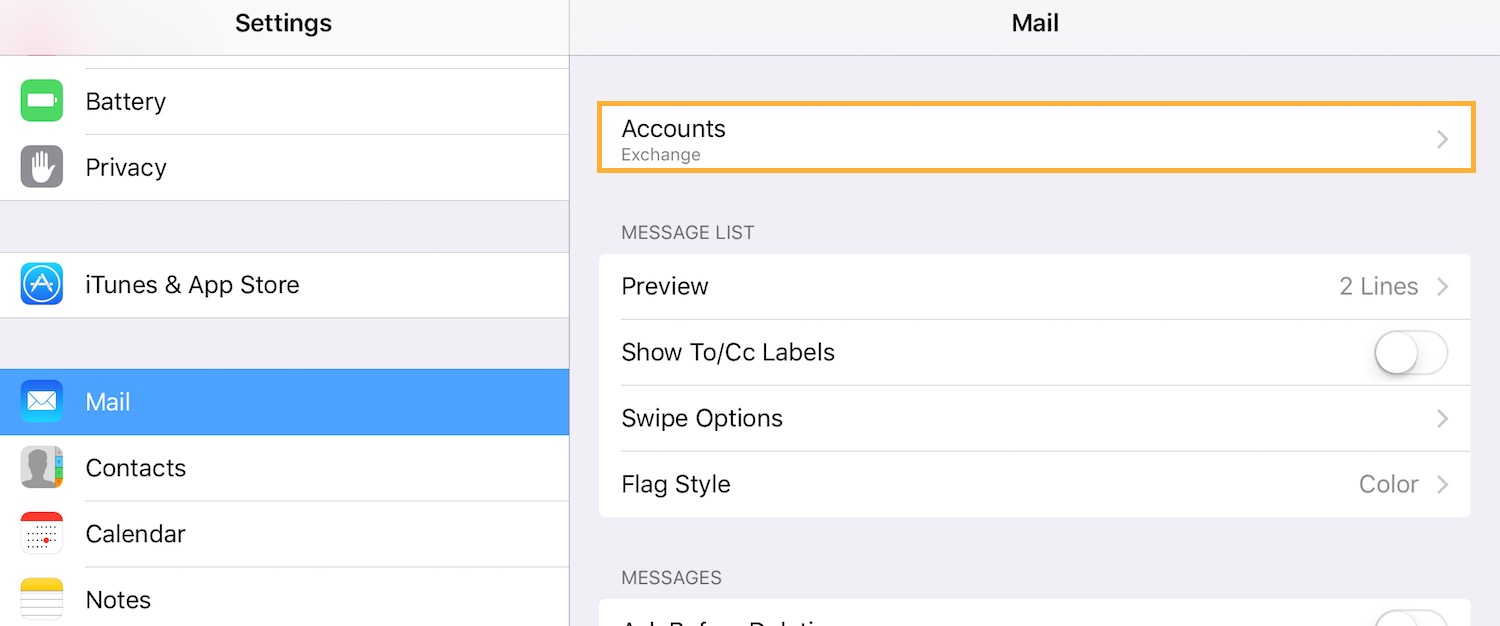 Next, choose the type of account you would like to add and enter your account information. Once finished, make sure that contacts and calendars are set to on.
Mapview App Settings
To utilize the full functionality of Mapview please make sure to allow access to Contacts, Calendars and Location upon launch. Also, if some of your contacts from external sources are not being displayed on the map, please close the application and turn on 'Sync Now'.