Overview
The Mapview Gateway site is an interface set up for administrators and end-users to configure the Mapview application. Standard objects (accounts, leads, etc.) are already pre-configured for the end-user to import into the app.
If the company administrator or end-user wish, they can also create filters in order to import different views of their data into Mapview. Filters are especially helpful if you have large numbers of contact records and wish to organize them or focus on a specific sub-segment. Filters also include unique pins, so that they can be viewed with their own pin on the map. Filters can be used to organize contacts by whatever logic you create, such as geography, contract expiration time frame, account type, etc. This process is completed in the Mapview Gateway.
Getting Started
Upon enterprise account creation, Mapview for Oracle Sales Cloud end-users will receive a welcome email from The Casey Group with their Mapview Gateway login credentials. These credentials will be used to log into the Gateway page, as well as to log into Mapview for Oracle Sales Cloud. Due to security measures, your company provided Oracle username and password are not used to log into Mapview.
Creating a filter to organize data
To create a filter in the Mapview Gateway:
Select "Filters" from the menu and then select the corresponding object.
Select the "+" to add a new filter.
Enter the filter name and accompanying logic, for ex. City = Chicago and click "Save."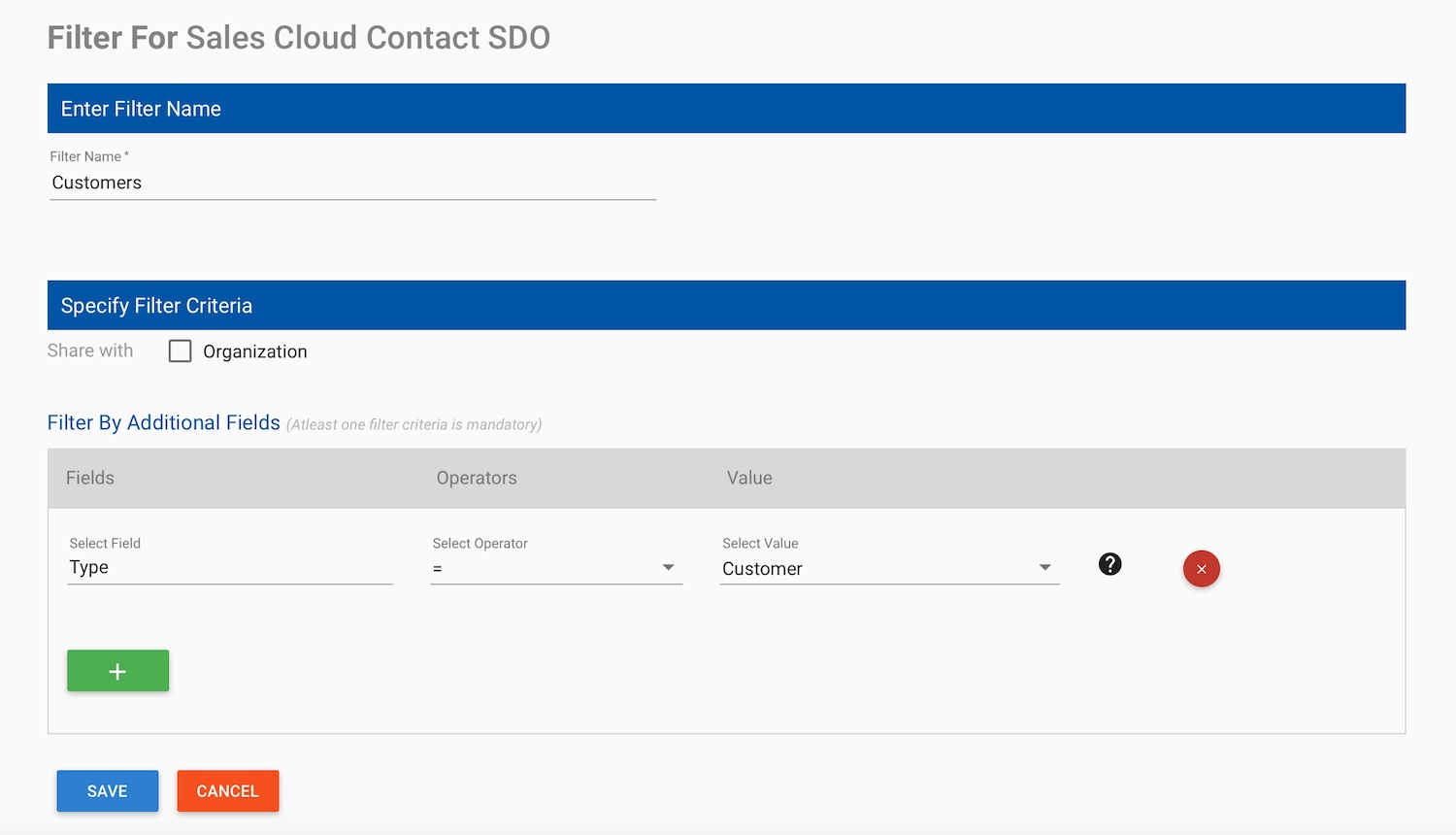 Once saved, the filter will be available in the Mapview app. First, select "Oracle Sales Cloud" from the Mapview menu. You will then see the list of standard Oracle objects that your administrator has configured for your use within Mapview. Select the associated object to see your list of available filters.
Please contact us if you have any questions or need any assistance.