Utilize Mapview's task feature to help you keep track of all activities with customer and prospects. Use tasks to stay focused and on top of your daily sales schedule.
Getting Started
In Mapview there are four different types of tasks you can create: call, email, meeting and other (you can also add events, which are calendar appointments). View all tasks in a list view with your calendar appointments by opening the main menu and tapping 'Planned Activities'. All location based tasks, such as meetings and events, will automatically be shown on the map as a route.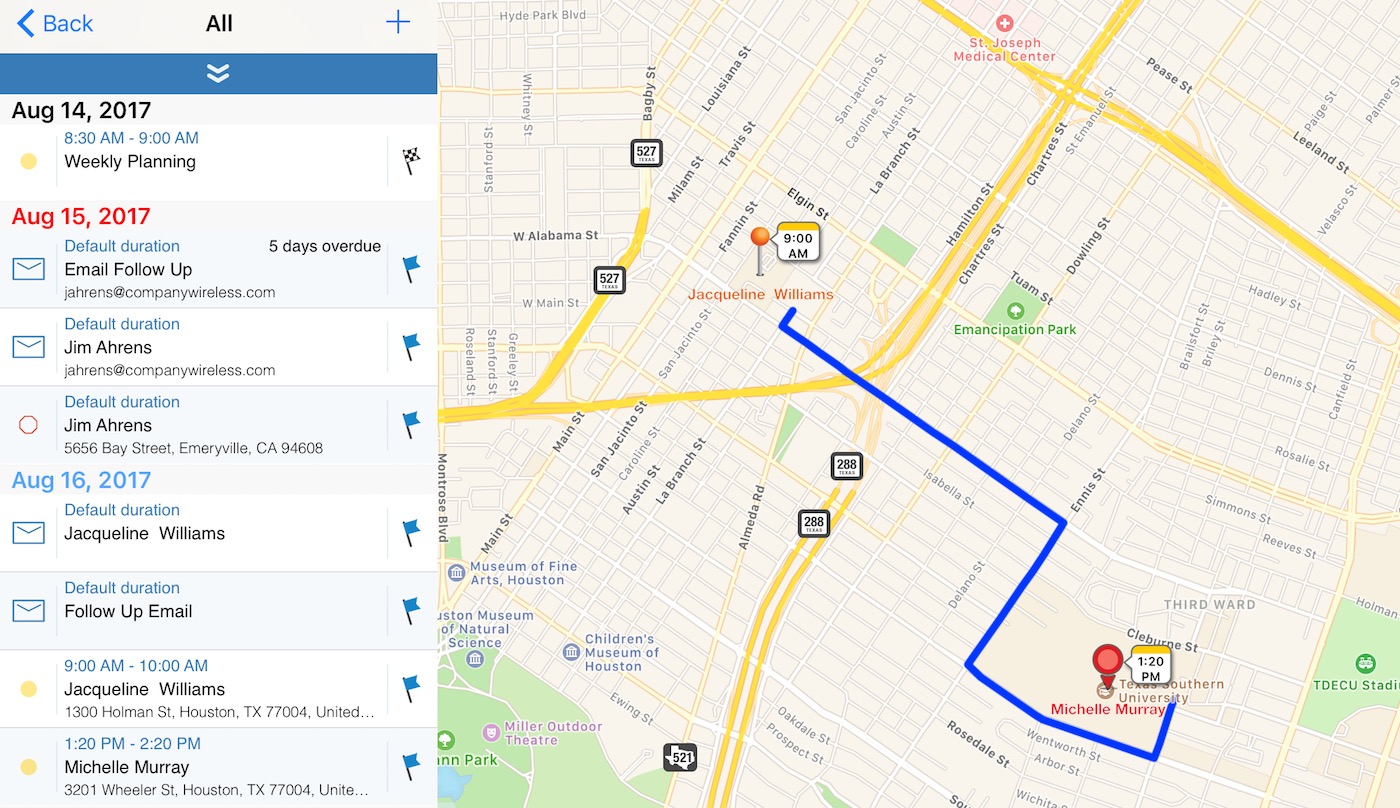 You can also view tasks associated with specific contacts by tapping the contacts details button and tapping the task icon at the bottom of the menu.
Taking Action on Tasks
You can take action on tasks right from the task menu. For example, you can tap the email icon and send an email directly to your contact through accounts linked to your Apple Mail. Once sent, Mapview will automatically create a log record of the task being completed.