Map and circle view help you locate nearby prospects and opportunities by distance and direction from a center point. You can set the center point to be another data point, your current location or the map center. For example, if you are trying to find the nearest prospect after a client cancels you can set the center to be that prospect and then will see the list adjust relative to where you are.
Setting a center point
To make the menu relational to a specific contact, tap the red directional arrow. Now, the directions and distances are relative to the new address.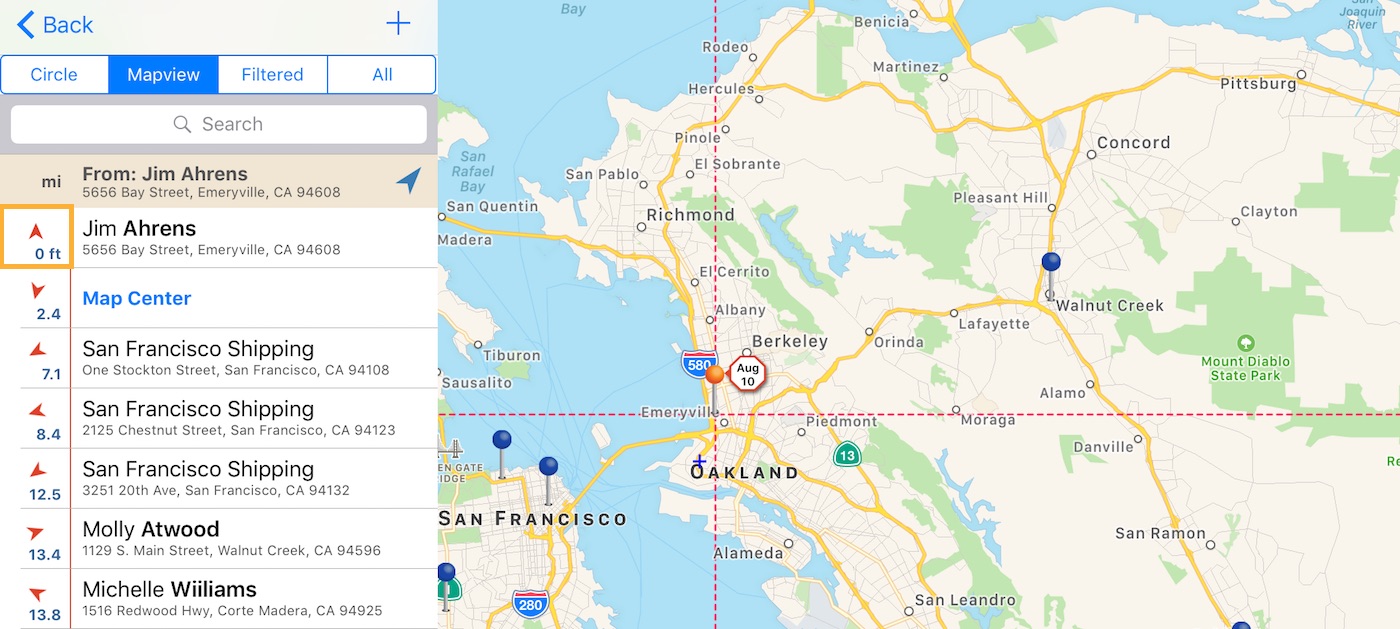 Getting Directions
Get directions between the center point and another contact by tapping and holding the destination contact in the list view. Then, tap directions to export the two addresses to the mapping application of your choice.