In the contact details, there is a task area where you can view upcoming and past activities associated with the contact. Access the task area by tapping the Activites icon at the bottom of the details window.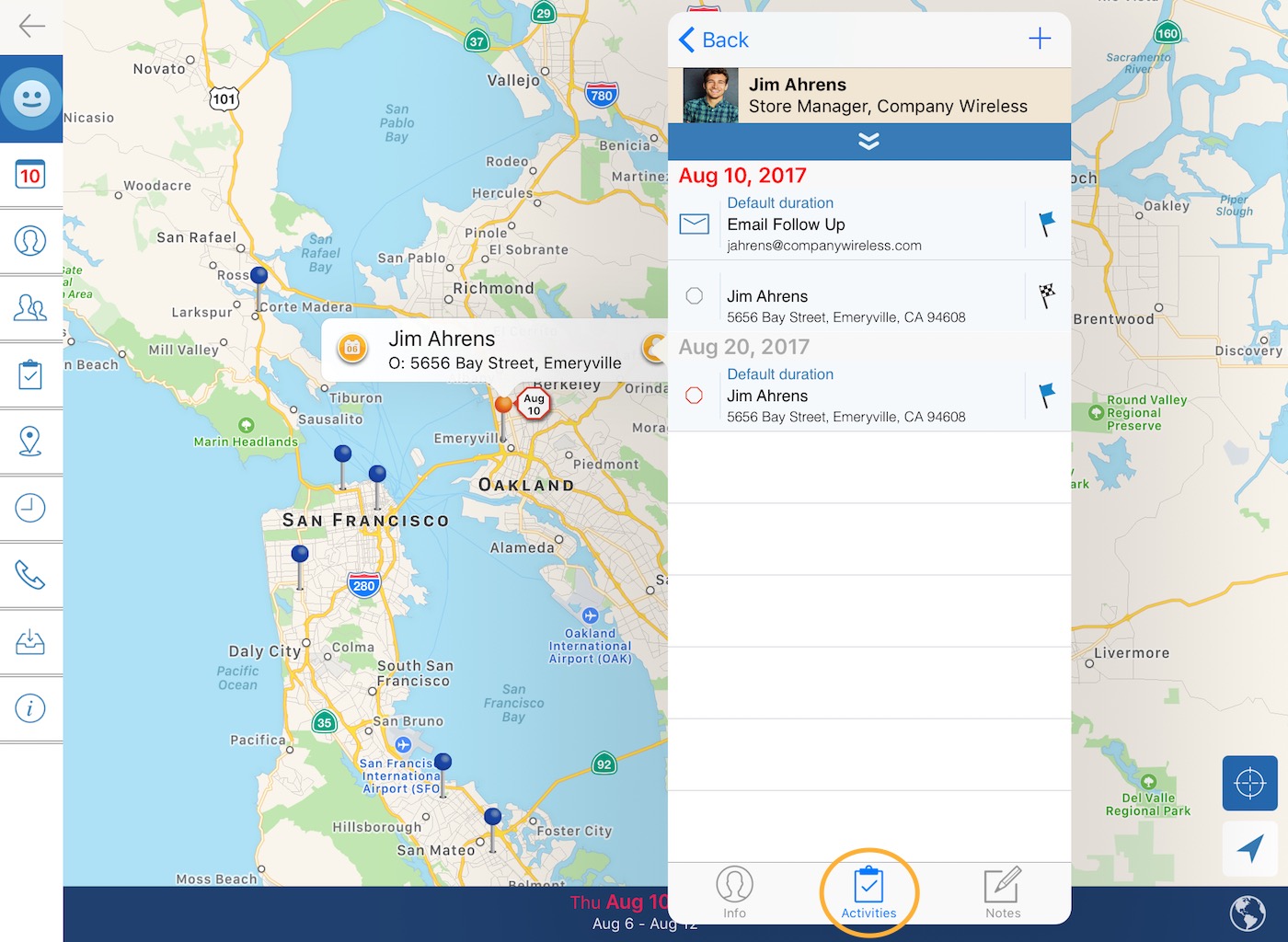 Creating a new task
Here, you will see any tasks or appointments already associated with this contact record. To add a task, tap the plus sign in the top right-hand corner and choose the type of task you would like to create. Enter the task details and tap 'Save' to complete the process.
Edit or delete the task
To edit tasks, tap on the task center. Make edits as need and tap 'Save'. You can also delete the task by scrolling to the bottom of the task window and tapping 'Delete'.