Mapview can automatically generate groups from Salesforce fields that are a picklist type (i.e Lead Rating has three values: Hot, Warm, Cold). Each group will be distinguished on the map with a custom pin. You can move data between automatic groups by editing the Salesforce record.
Creating automatic groups
Start by opening the main menu and tapping 'Filters'
Tap the '+' sign in the top right-hand corner
Choose 'Automatic Groups'
Next check off the field from each object that you would like to turn into a group. For example, if you choose 'Lead Rating', three groups will be created with the values 'Hot, Warm and Cold'.
Now you will see the groups in the Salesforce section of the 'Filters' menu.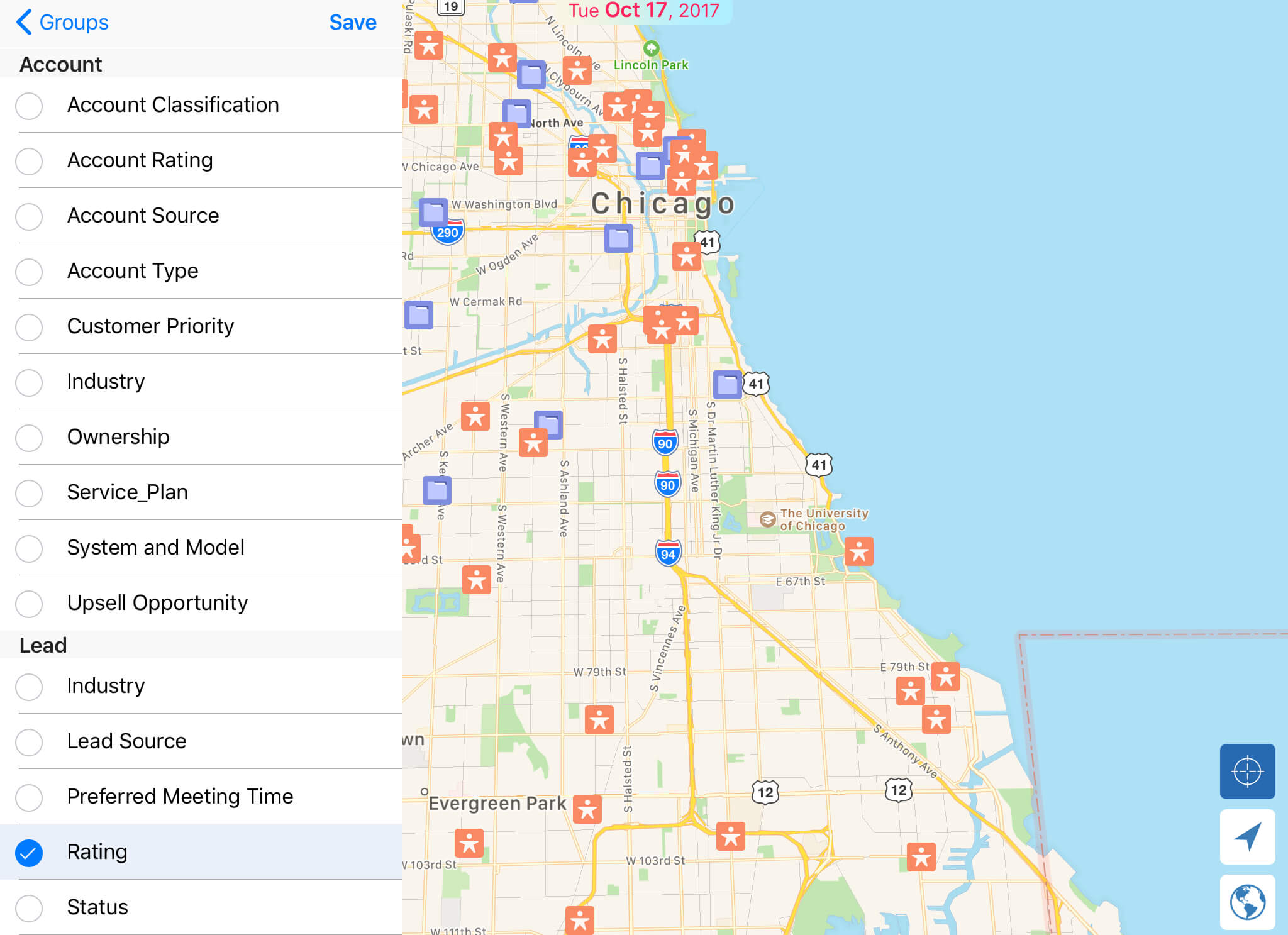 Changing the automatic group pin
Once the automatic groups are created, they will be randomly assigned a map pin. You can edit this pin by tapping on the information icon next to the group.
If you have any questions contact us here