Notes, activities and activity history sync from Mapview to Salesforce. These are called related objects. Here is how to view the related objects of a Salesforce record:
Viewing related objects
To view related objects from Mapview, you will need to access the record details window. You can do this by locating the Salesforce record on the map or searching for the record from the object list view.
Once you have opened the record details window, scroll down and tap on 'Related Objects'. Here you will see the related objects as they appear in Salesforce. Tap 'Map' to return to Mapview.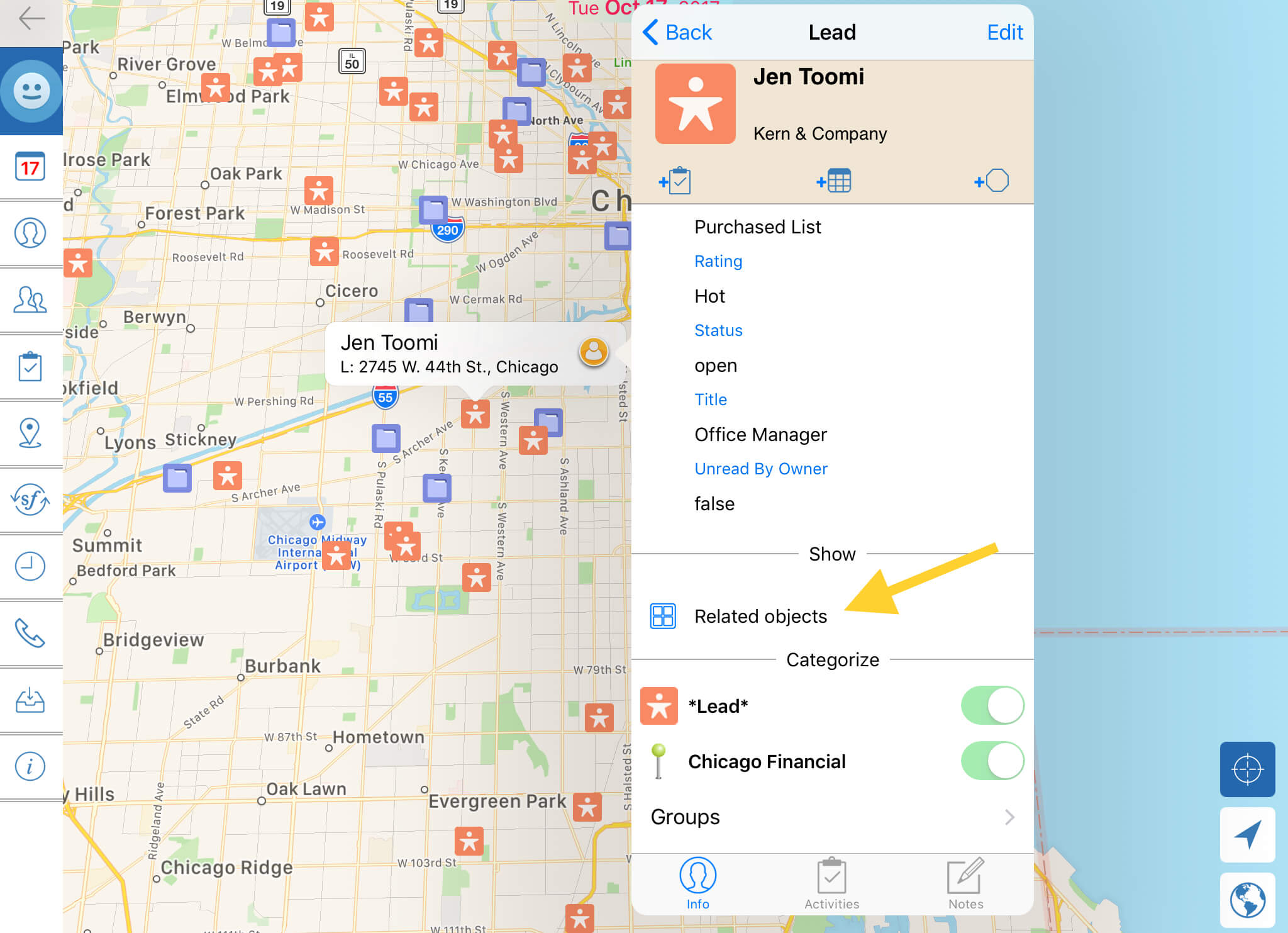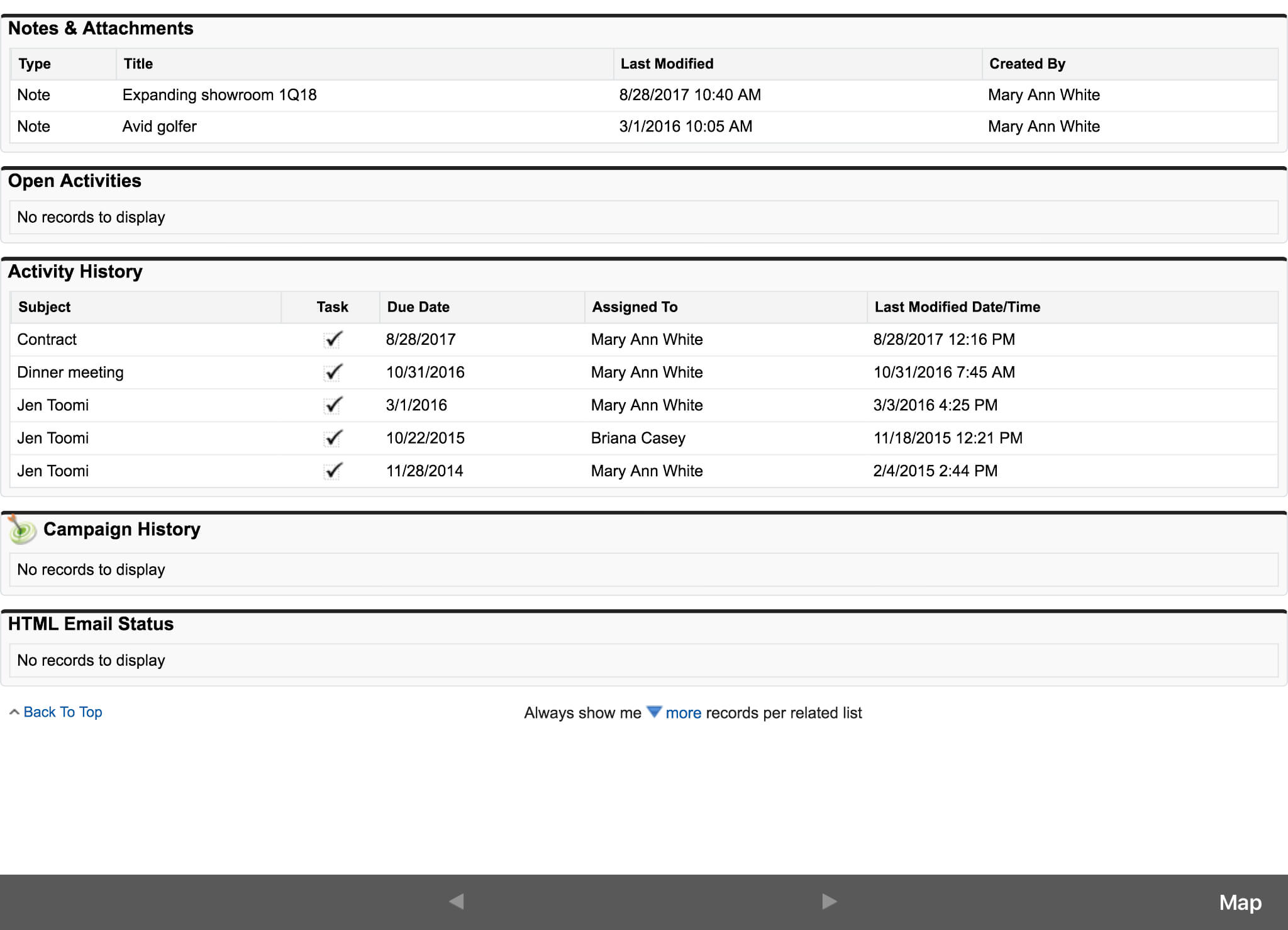 If you have any questions, please contact us here.