With Mapview you can manually edit locations to clean up your address book and eliminate unwanted appointments on the map. To do this, we have added a location management screen.
In this article we will discuss two scenarios that can be fixed with the location management tool:
There are multiple pins for one address
An appointment or meeting task has information in the location field that you do not want to be mapped.
There are multiple pins for one address
Sometimes there may be multiple pins for the same address. In this example, some of the imported addresses have the wrong zip code: '77 E Halsey Rd, Parsippany, NJ 07005, United States' and the other as '77 E Halsey Rd, Parsippany NJ, 07054′ causing two separate pins to be on the map.
To make sure all address variations are associated with one pin, start by tapping the contact details of the pin that you want to stay on the map. At the bottom of the window tap 'Edit Location'.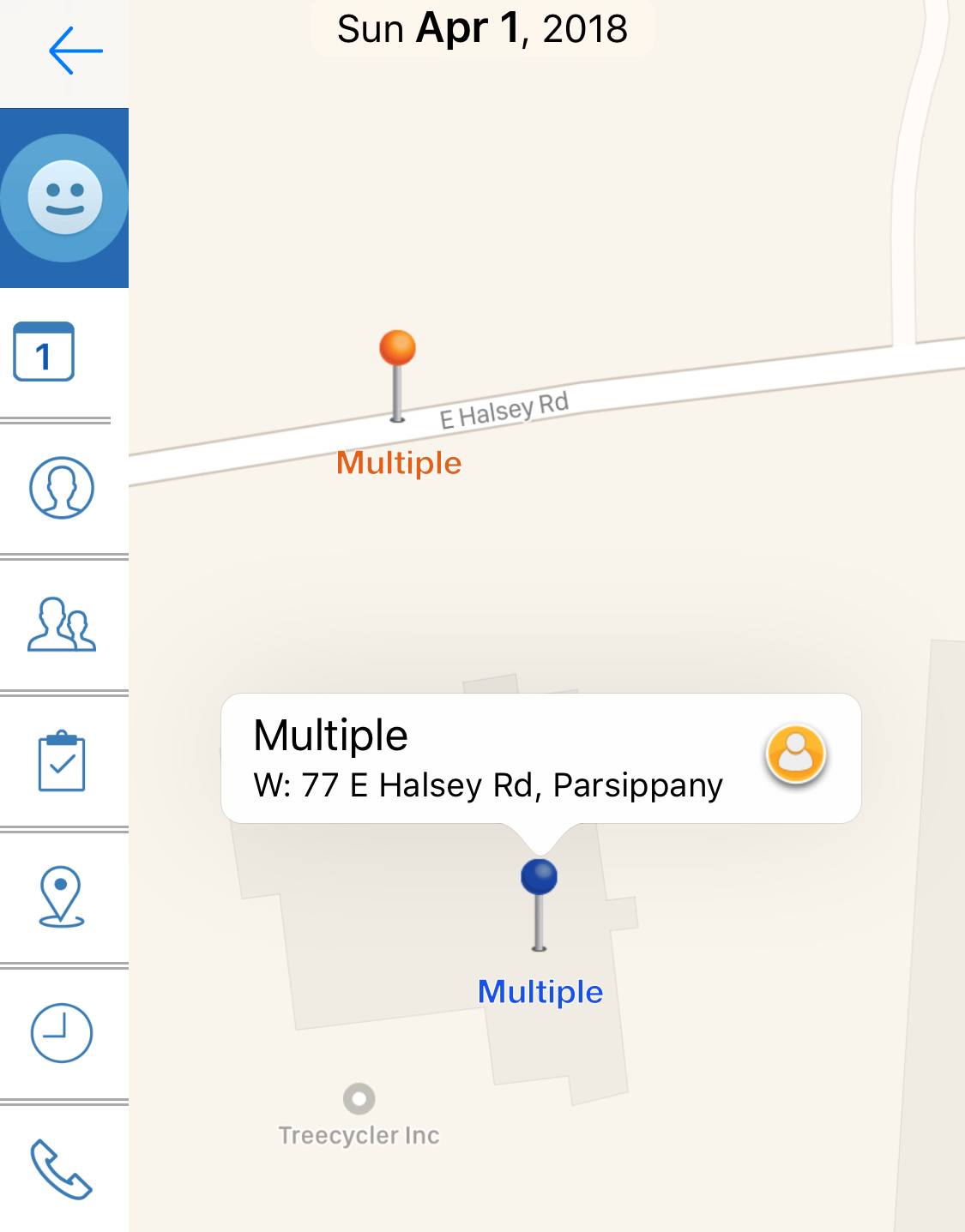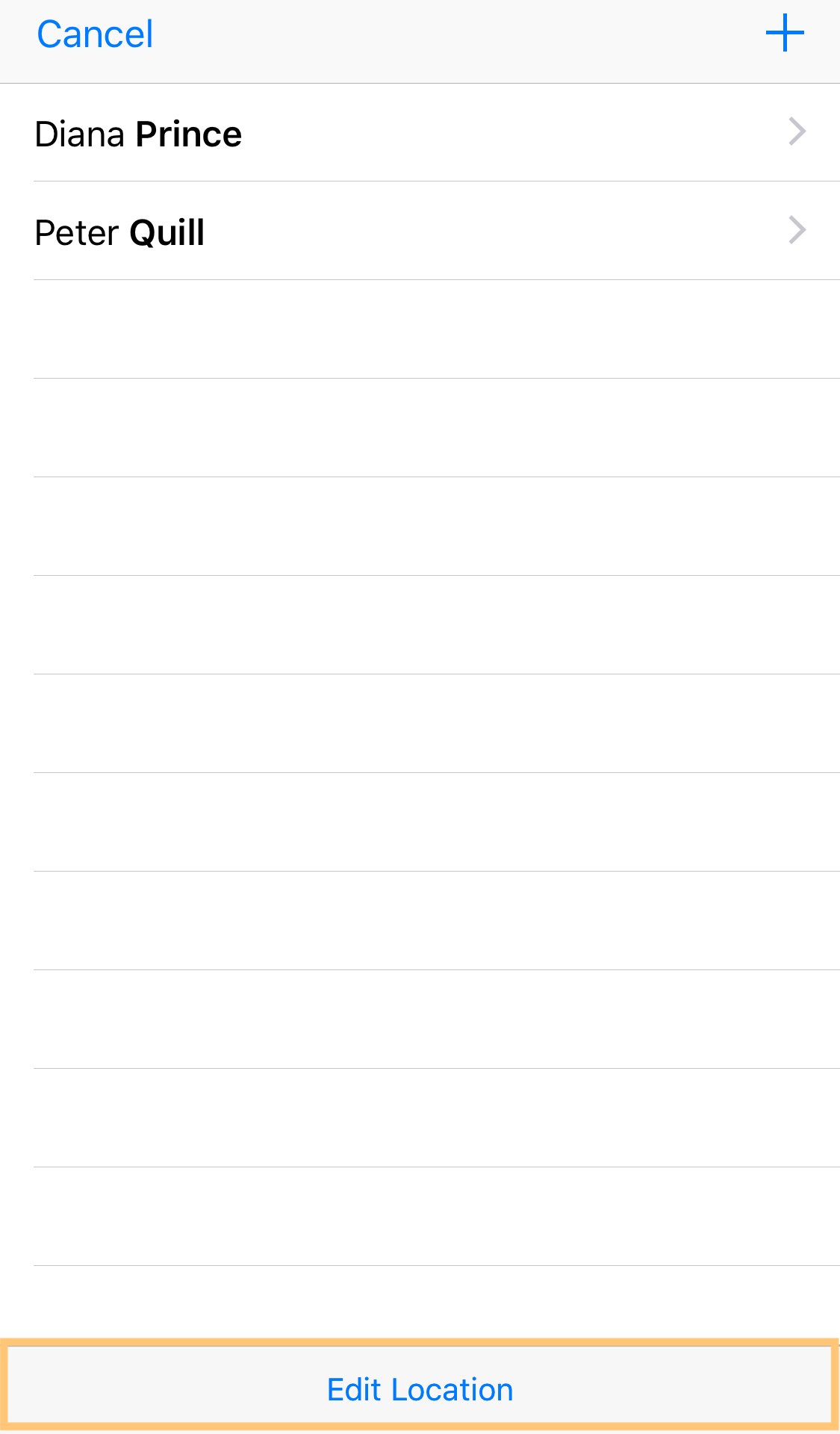 Here you will see all of the locations associated with this pin. Tap 'All' to see all other mapped addresses.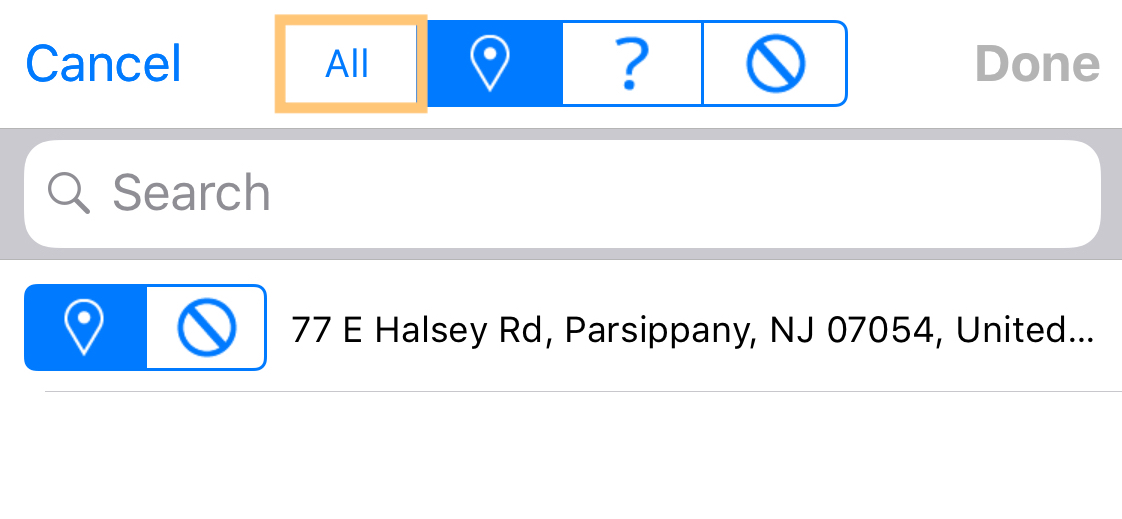 Search for the address you want to add to the list and tap the pin icon to merge the addresses together.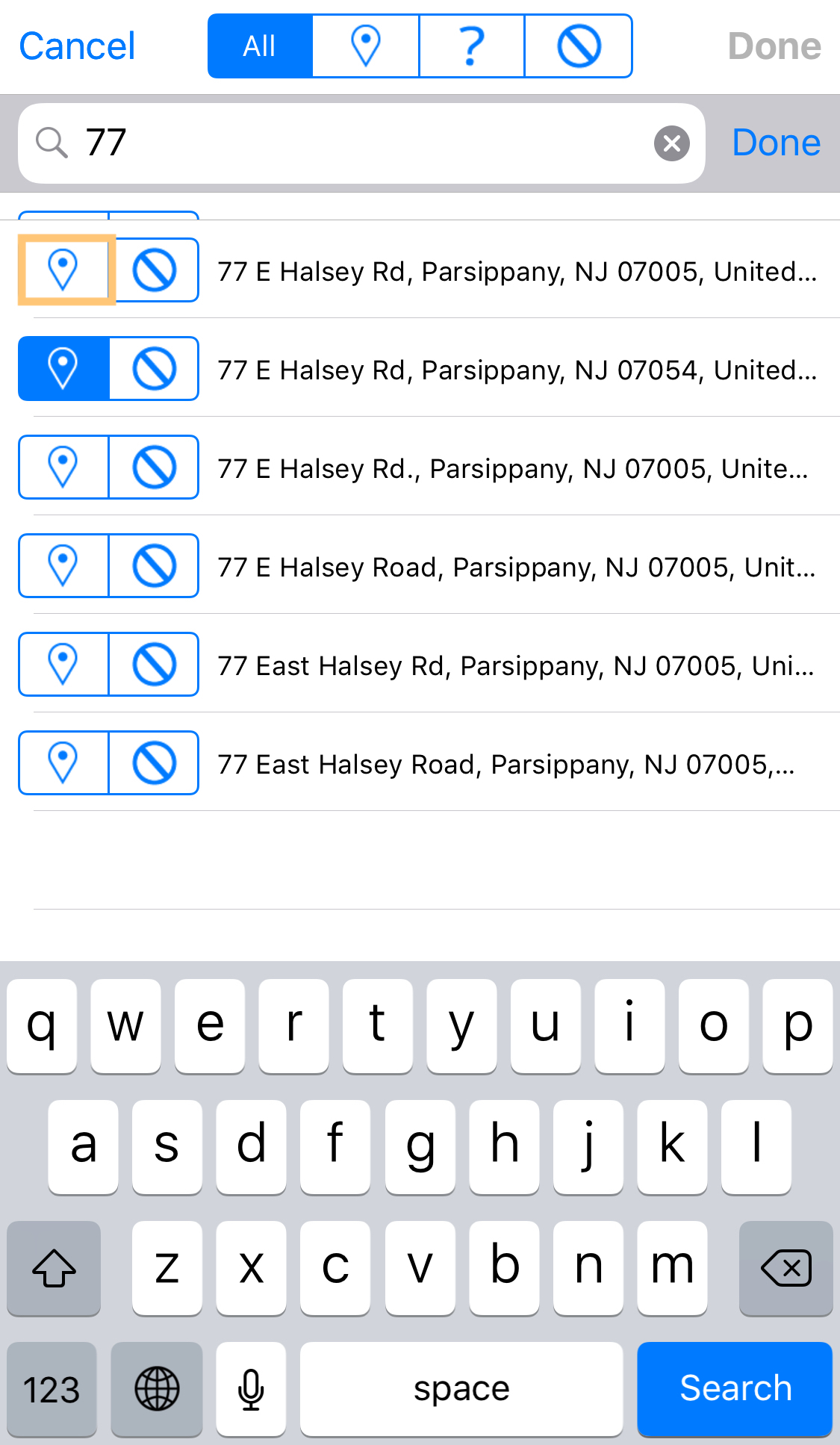 Now you will see all the contacts at one location on the map.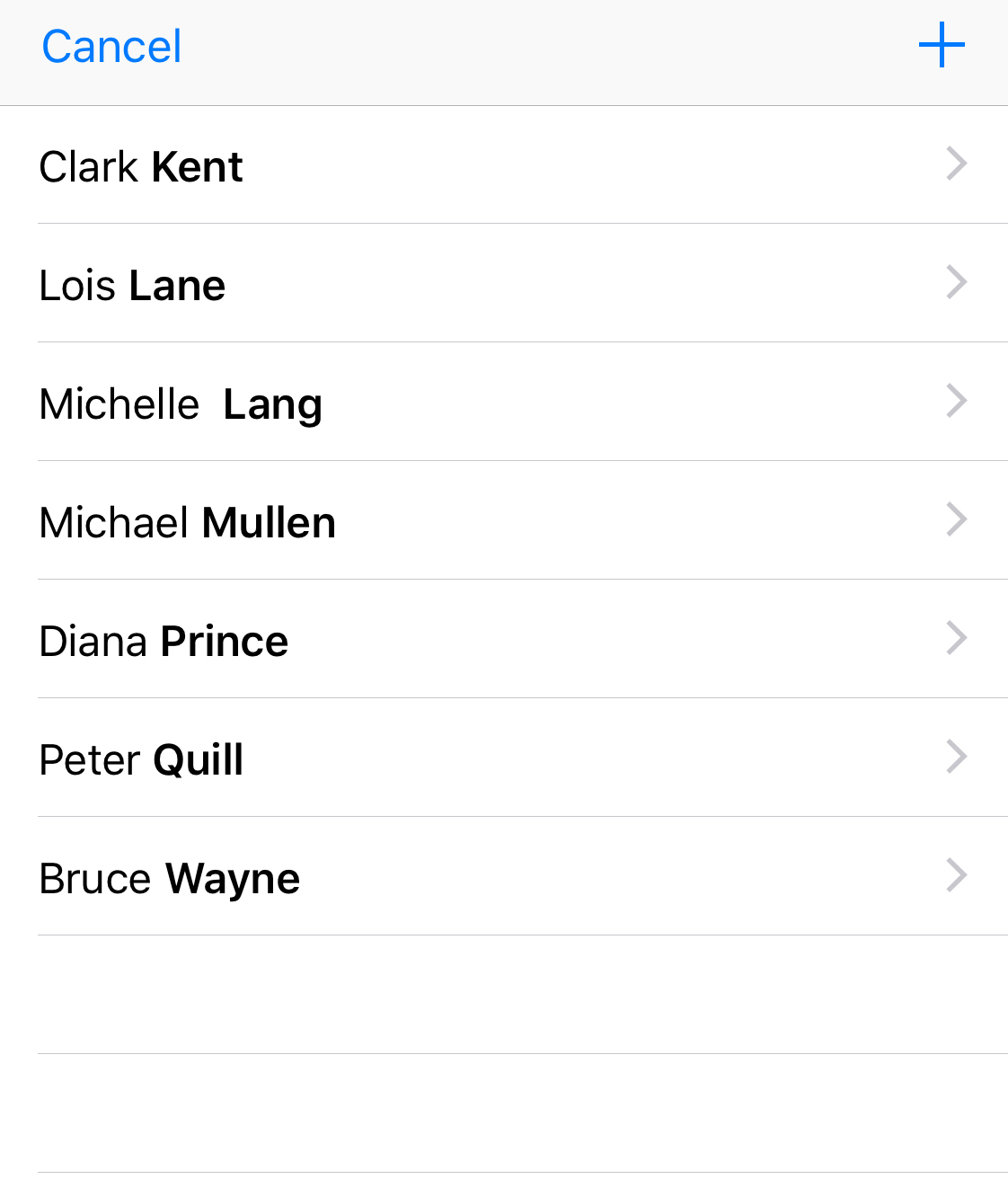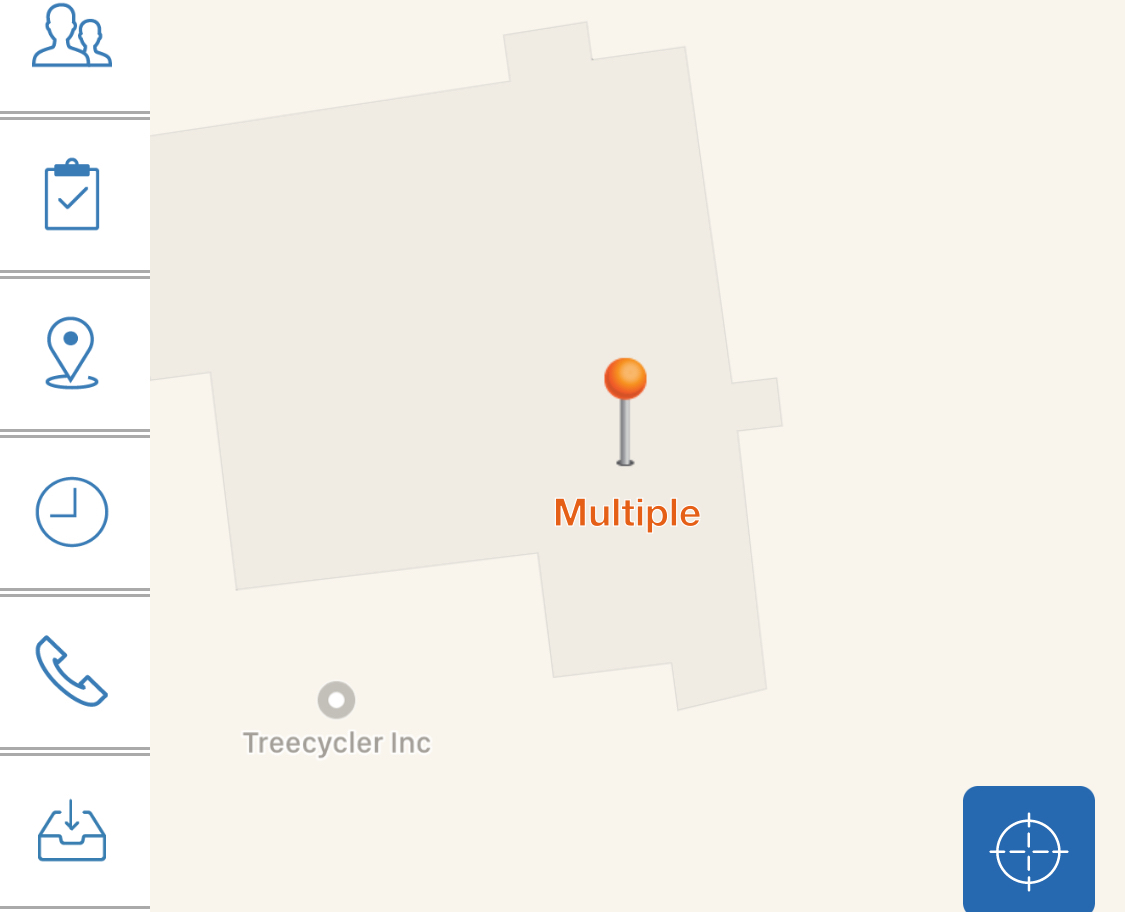 Remove an appointment or meeting task from the map
Sometimes an appointment may be mapped when you do not want it to be. This can be caused by information in the location field of the event. Some examples are 'conference call' or 'upstairs meeting room'.
Our location management feature allows you to turn off the geo-coding of this event. To begin, start by pressing and holding anywhere on the map. Next, tap the location management icon.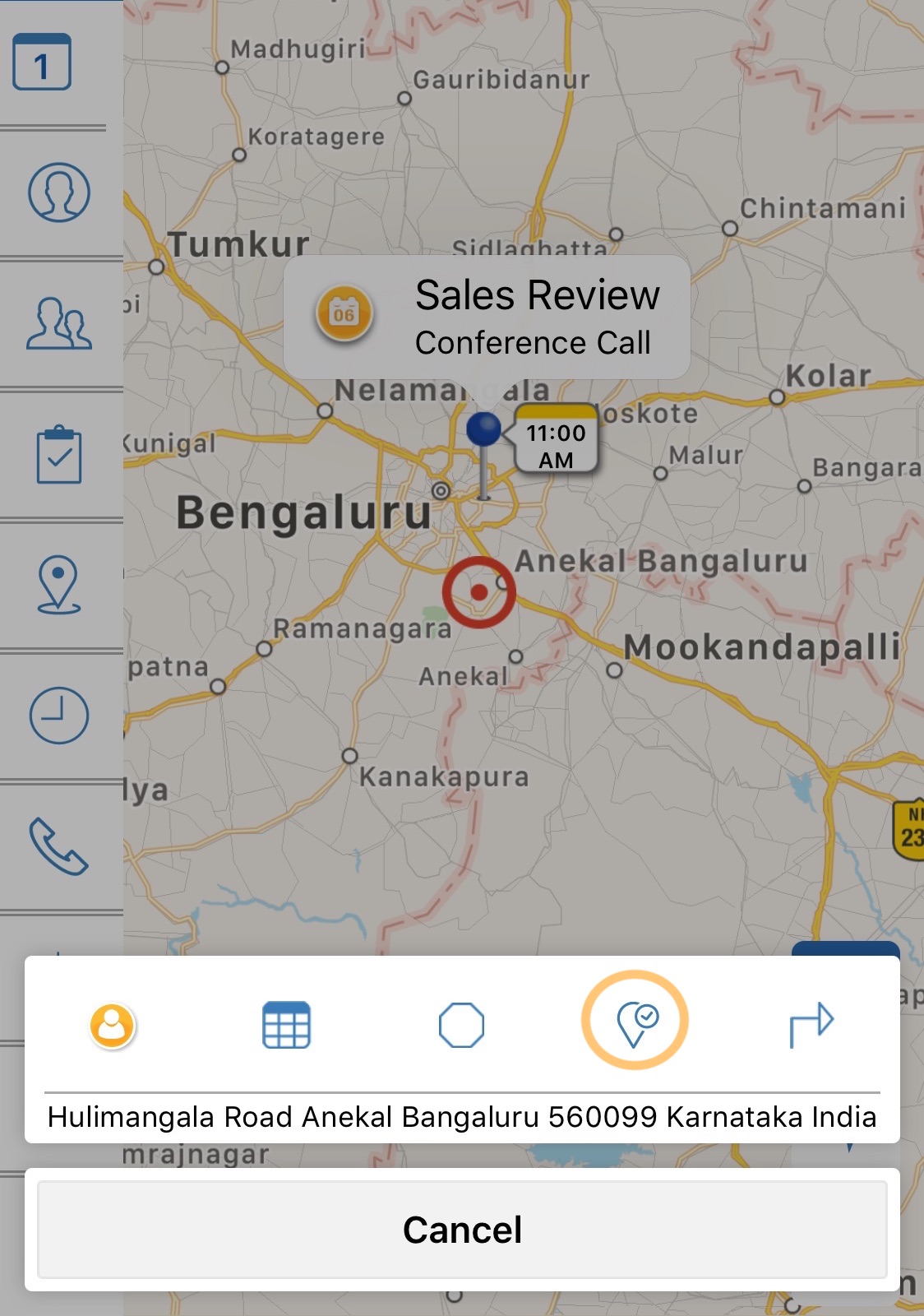 In the search bar, search for 'Conference call' and tap the do not map icon.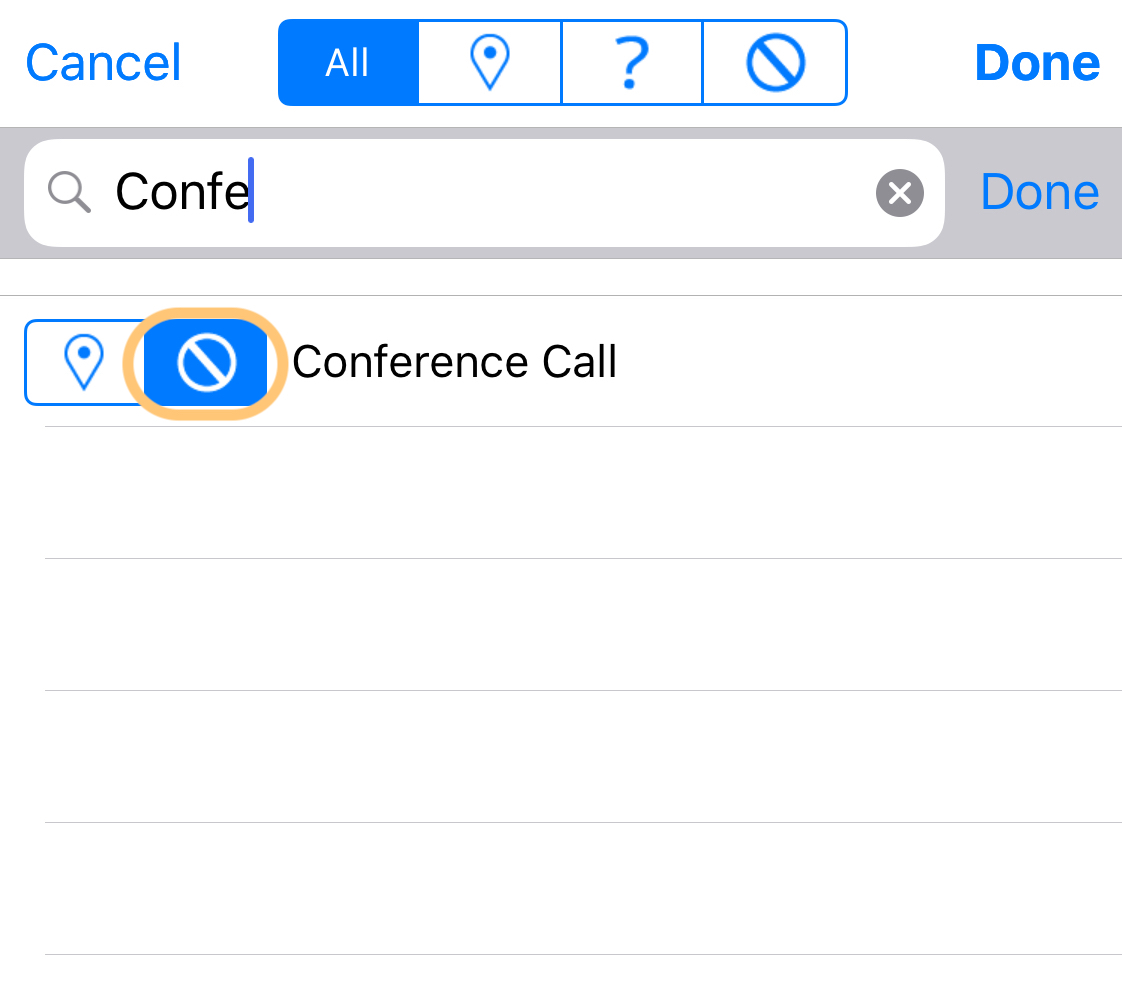 Thank you for using Mapview. Please contact us if you have any questions or feedback.